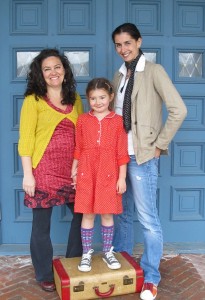 Lisa Ganci & Andi Turowsky
Owners, Drivers, Moms
Green River Transportation is owned and operated by two moms who have lived in the Pioneer Valley of Massachusetts their whole lives. For the last 10 years they've been safely driving students and offering peace of mind to parents. Add their perfect driving records to a modern yet warm & personal approach and you get the next best thing to a parent driving her own child.
Lisa works full-time at Stoneleigh-Burnham School in Greenfield, MA where she's been the store manager for 13 years. She is trusted and liked by the students, and well known by many families local and international—another reason Green River Transportation is a trusted and unique choice for you or your child.
Andi worked part-time driving SBS students while she was primarily a stay at home mom. Now with their daughter in school Andi has more time to devote to the business; she is dedicated to making Green River Transportation the best choice for safe and reliable door-to-door service.
---
The Green River begins its journey in Vermont, traveling through the towns of Colrain and Leyden before reaching the town of Greenfield in bucolic Franklin County, MA a place Lisa & Andi are happy to call home.